St. Charles Kitchens and Baths: O'Fallon's Premier Remodeling Company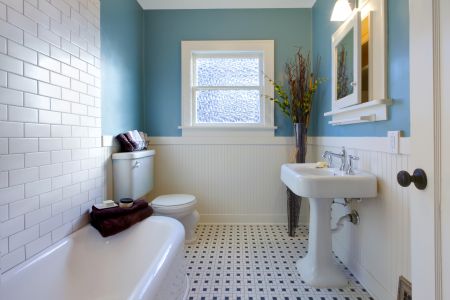 When you think O'Fallon remodeling, think of the experts at St. Charles Kitchens and Baths.
As industry professionals, our priorities are your complete satisfaction. We take this line of work seriously, and that's how we're able to deliver the final results that we do.
We don't believe in cutting corners, but that doesn't mean our work is out of your price range. We're the O'Fallon experts who offer great value, and that's high-quality workmanship for a reasonable price that fits any budget.
Choosing the Right Remodeling Contractor
If you're planning on tackling a bathroom or kitchen remodeling job, it all starts with finding the ideal O'Fallon renovation contractor, first. Sure, we know we're the best, but we want you to feel confident about this decision too.
Some tips for choosing the right professional are:
Ask for Referrals
Contact Their References
Get Quotes
Get Estimates in Writing
Look at Portfolio
The point is to get the level of quality work that you deserve for a reasonable price. Paying for cheap work will get you cheap results.
Improving your home is only possible if you actually hire a reputable contractor who can provide superior results. At St. Charles Kitchens and Baths, we're dedicated to going above and beyond to make sure your customers are satisfied with the outcome of the project.
Whether you have ideas and just need a professional to head up the team that will execute the plan or you need more in-depth professional input and guidance, we're the pros to trust.
Make the wise choice to contact us now and get the best results from an O'Fallon remodeling company.