The Remodeling Company in St. Peters That You Can Trust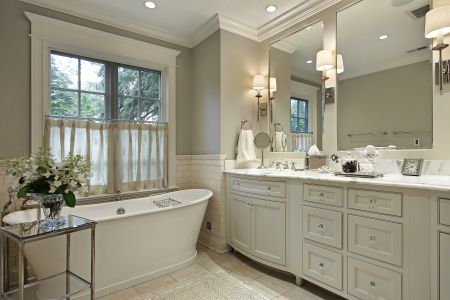 To move forward with your St. Peters remodeling project, you need to find a skilled and seasoned expert. The good news is that if you contact the pros at St. Charles Kitchens and Baths to complete the job, you're choosing a team with decades of home remodeling experience.
Local St. Peters homeowners know the value of finding a reliable professional to work with for all necessary home improvement services. With over 30 years of hands-on expertise in the industry, you can feel confident about our skill level.
Not to mention, you can rest assured we're as dedicated to our customer service abilities as our remodeling capabilities. Get excellent service and make the wise choice to pick a reputable expert, for all of your service needs.
Choosing Your Remodeling Contractor
Don't just make a decision you can live with, make one that you can feel good about when it comes to your remodeling contractor.
Carefully screen your candidates, and that includes calling referrals, previous clients these contractors have worked with.
Make sure any professional who you're considering can take on a job of your magnitude, or one that small. Some contractors are only suitable for or interested in specific job sizes.
Don't accept a final quote over the phone, especially since you should get your estimate in writing.
Find out about payment plans, or even financing, for bigger jobs.
Even when working with a company that was referred to you by someone you know, check their credentials. Don't take chances when it comes to your home improvement project.
Skilled work is what you need, so call us now for all of your St. Peters remodeling.