Your Trusted Remodeling Company in St. Charles, MO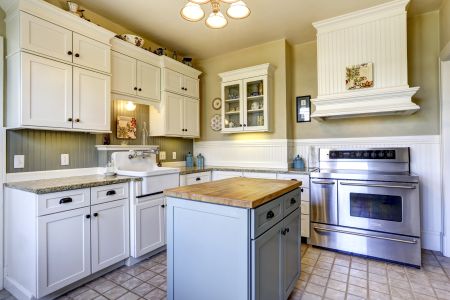 With over 30 years of experience, St. Charles Kitchens and Baths has remained the local preferred expert team for work like remodeling. St. Charles homeowners have come to rely on us for this type of work; we're here to transform your current house into your dream home.
If you can envision it, we can make your remodeling dreams a reality.
Make the most of your next home improvement project by hiring the right pros to handle the job for you. Don't settle for anything but the best when it comes to creating your local are home sweet home.
Kitchen & Bathroom Remodeling
There's no need to be ashamed of the fact that you need kitchen or bathroom remodeling, even if you need both. It's common for a home to get outdated over time.
All you need is a reliable St. Charles remodeling professional to show you the options that you have and help ensure that you get the results that you want. Some key elements you'll consider for either type of job are:
Cabinets
Flooring
Lighting
Plumbing Fixtures
Countertops
All of these seemingly minor details work together to create the space you've always wanted. You can't have the home of your dreams without enhancing your kitchen and bathroom.
You'll be amazed at the changes you can make and the options that are available. Our job is to educate you about these options and help ensure that you make the right decisions for your unique situation. Together, we'll help you achieve your desired goal.
Call us today and get the best possible results from a St. Charles remodeling company.