Bathroom Remodeling to Update Your Bath Space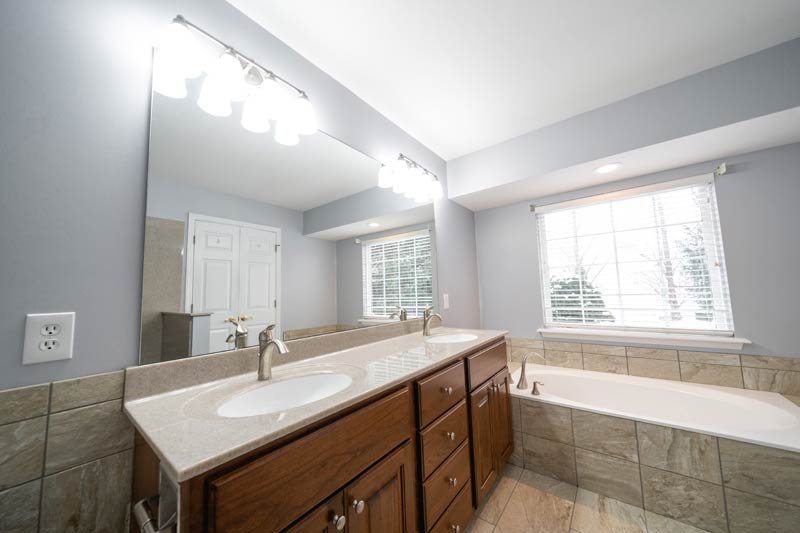 A big part of changing your St. Charles home is taking care of projects like bathroom remodeling. Yet, more than likely, you don't even know what a new vanity costs, let alone how much to budget for an entirely new bathroom space.
That's why you need authentic experts on your side like our team at St. Charles Kitchens and Baths. It's our job not only to provide you with the bathroom of your dreams, but it's also about ensuring that you comprehend the steps required and the options that you have.
We didn't earn the title of preferred remodeling professionals without focusing our efforts on customer satisfaction. The end goal is to show you the potential this space holds and use bathroom remodeling as the tool to bring that vision to fruition.
His and Her Sinks
Adding his and her sinks during bathroom remodeling comes with many perks. Any established remodeling company will tell you that common reasons for choosing this option include:
It's what homebuyers want! If you'll be selling at any point in the near future, do yourself a favor and make your home more marketable with dual sinks.
You'll love the convenience. You and your significant other will be able to both get ready at the same time without getting in each other's way.
Making this choice is smart investing. You get a higher rate of return by increasing your property value when you choose his and her sinks.
Save time getting ready by having adequate space and necessary access to a sink, mirror, etc.
Keep this space better organized with proper space. You'll love not having a cluttered, messy, and disorganized bathroom thanks to having his and her vanities.
Bathroom Vanities
Selecting just the right bathroom vanity makes a big difference as well. You'll need this for:
Powder Room
Half Bath
Master Bathroom
Guest Bathrooms
Basement Bathroom
The location and the way it will be used has a lot to do with what type of vanity you'll choose. The amount of space available is a big factor.
You need enough counter and storage space without using too much of the available square footage. It's essential to try to prevent clutter but still provide enough usable surface space for the counter.
In smaller bathrooms, however, you may not have any counter space, just a sink, mirror, and lighting. You can still make choices that help ensure that the space doesn't feel too small.
Select the right experts, and you'll get the best advice to help you through your project. We're the obvious choice for bathroom remodeling in the St. Charles area, so give our experts a call.