Leading Cottleville Remodeling Company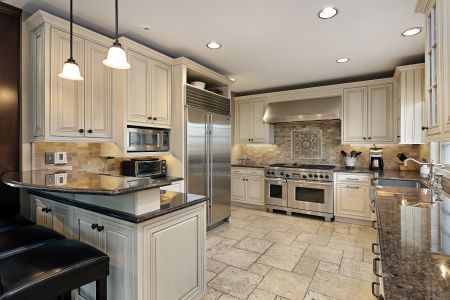 Imagine the home you want to have and think about what you need to get to that place. The primary step will be hiring the right Cottleville remodeling company.
At St. Charles Kitchens and Baths, we're in the business of providing our customers with complete satisfaction. Our goal is always to ensure that each of our clients ends up living in the home of their dreams and loving the final results.
One thing is for certain, Cottleville homeowners can rely on us for superior workmanship and results. We're committed to making that happen by offering expert work that can't be surpassed.
Top Tips for Kitchen Remodeling
A surefire way to improve your Cottleville home is with professional kitchen remodeling. However, it still means making good choices so that you're satisfied with the final outcome of the job.
Consider some of these essential tips:
Have a Budget
Prioritize the Details
Work with a Pro
Take Lighting Seriously
Maximize Space
Optimize Storage
A successful kitchen renovation project isn't just about picking the prettiest details or getting the most modern appliances; it's about proper planning. Too many homeowners spend their budget on the features they don't even care about as much.
Then, when it's time to spend on the features you do care about, the budget is used up. Even worse, some homeowners don't try to put a budget into place until after they've already started the project.
Be aware of modern trends that are changing the way homeowners use their kitchen. LED lighting is a good example of this.
Making choices that make your kitchen more energy-efficient and that saves you money but also is an environmentally responsible thing to do.
Contact us today and let us take care of your Cottleville remodeling needs.