Electrical Experts For Your Remodeling Project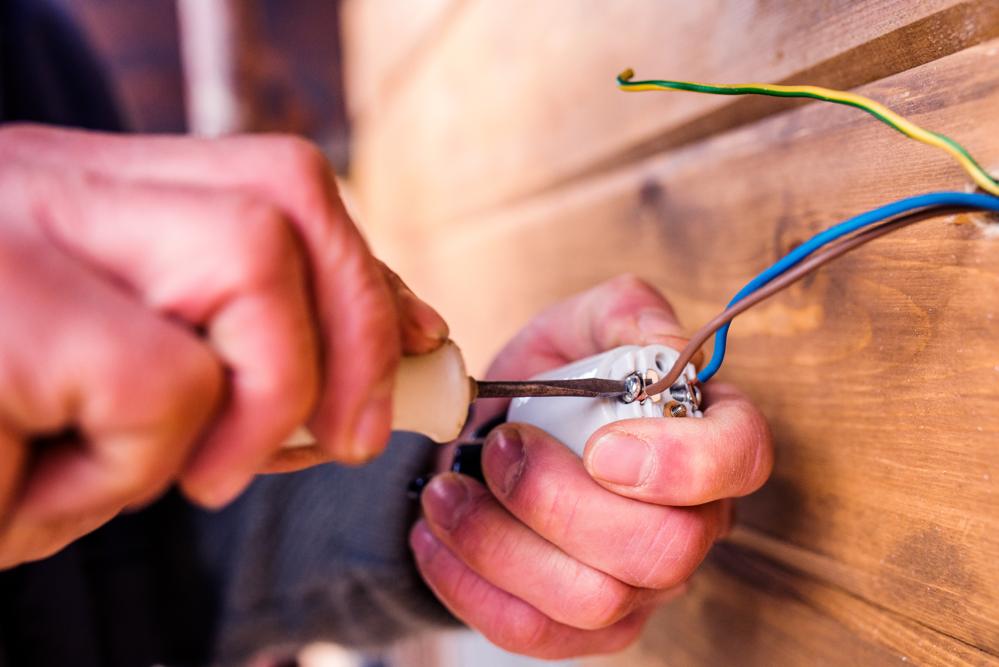 St. Charles Kitchens and Baths is proud to offer high-quality work when it comes to electrical remodeling for kitchens and bathrooms. For the remodeling project for your St. Charles area home, you're going to need electrical work done by a licensed electrician. You have the option to either hire another contractor or work with a remodeling contractor who is licensed to do it. Which one do you think makes more sense?
We're proud to be a one-stop resource for all the facets of your remodeling job for your kitchen or bathroom. That means you don't have the tedious task of hiring yet another professional contractor to do the electrical work - we're already there working on your home. Obviously, the primary focus is on making sure the work is safe. The only way to have the brand new kitchen of your dreams is to make sure every detail is in place by addressing the electrical remodeling aspect of the project too.
Electrical Work for Kitchen Remodeling
Your kitchen remodeling project is going to change the way you see and use this space in your home. The longer it's been since you updated and upgraded this room, the more outdated your wiring will be. Electrical remodeling is a vital part of the job when it comes to major kitchen renovations. The good news is that modernizing your electrical system will make your home safer, as well as increase the value. Some of the electrical work we'll be doing by a licensed electrician for your new and improved kitchen includes circuits for:
Under Cabinet Lighting

LED Can Lighting

General Lighting

Refrigerator

Food Disposal

Oven/Range

Dishwasher

Microwave and Small Appliances
Older homes aren't set up to be able to handle too many electrical components, or at least not all at once. Instead of choosing which appliance you'll use, we'll upgrade your electrical system to safely handle all of your devices without overloading it. You can finally have all of the modern amenities that you want, without concern for blowing a fuse or tripping a breaker.
Electrical Upgrades for Bathroom Remodeling
The other factor of primary importance for kitchen and bathroom remodeling is making the transition to GFCI outlets. If you don't already have GFCI outlets for any room in your home that combines electrical and plumbing, now is the time to do it. Ground-fault circuit interrupter (GFCI) was introduced to make homes safer, and are now required as part of building codes. It's a device designed to protect against electric shock from an electrical system and makes it safer to have features like an exhaust fan installed over your shower. We can provide you with all the work that you need. Call us now for electrical remodeling for your St. Charles home.